Joe Nichols at Murphy Park!
Every aspect of the event is designed to follow the recommended social distancing and safety guidelines.
68 10′ x 10′ square pods are spread out over the fenced 160′ x 385′ area.

The pods will be clearly designated, spaced at least 6-feet apart, and are sized for groups of up to 6 people.

Pod prices are tiered by distance from the stage. They can accommodate up to 6 people. In order to purchase a pod, you must purchase 4-6 tickets.

General Admission Lawn tickets are also now available

Guests should bring lawn chairs or blankets to enjoy the grassy lawn. Please ensure that both the people in your group and the items you bring can comfortably fit within the designated pod area. Aisles and space provided for required social distancing must be kept clear.

Facial masks or coverings will be required for entry while waiting for entry, exit, and to move about the common areas. Facial masks or coverings are strongly recommended but not required when attendees are in their seating pods.

Attendees should be asymptomatic for at least 14 days prior to attending the event in person. Anyone feeling unwell or experiencing symptoms such as but not limited to fever, cough, or shortness of breath should stay home. Anyone who has been in contact with someone who has been experiencing these symptoms in the last two weeks should also stay home.

By purchasing a ticket to this event, audience members are agreeing to adhere to these health and safety precautions. Those who choose to ignore these health and safety measures will be removed from the event.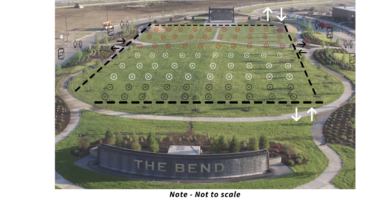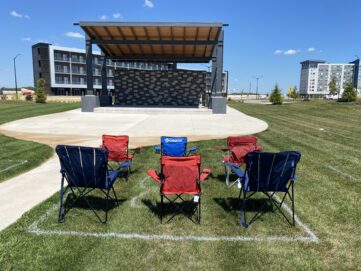 Joe Nichols
Multi-platinum recording artist Joe Nichols is one of Country music's most praised traditional Country artists. Nichols' album CRICKETS debuted in the Top 3 on the Billboard Country Albums Chart and spawned the two multi-week #1 singles: RIAA gold-certified hits "Yeah" and "Sunny and 75." Nichols has six #1 hits plus eight Top 10 singles to his credit, including chart-toppers like "Brokenheartsville," "Tequila Makes Her Clothes Fall Off," and "Gimmie That Girl," and Top 10 smashes like "The Impossible," "If Nobody Believed In You," "What's A Guy Gotta Do," "Size Matters," and "I'll Wait For You." The 4X Grammy nominee is the winner of the Academy of Country Music's "Top New Male Vocalist" award, the CMT "Breakthrough Video of the Year" award and the prestigious "Horizon Award" from the Country Music Association.
Supporting Act 1 – Jay Allen
Small town Iowa native, Jay Allen, made his move to Nashville in 2013 and very quickly gained attention from the country music industry. He signed his first publishing deal in 2014, and then teamed with Sony/ATV in 2016. In 2017, Jay was honored as "The Highway Find" on Sirius XM with his song "Sounds Good To Me".
Supporting Act 2 – Bobby Ray Bunch
Born and raised in the Midwest, Bobby Ray Bunch is an Air Force Veteran, hot-sauce connoisseur, self-taught musician, and Iowa Hawkeyes fan.
Safety Precautions
We take the coronavirus disease (COVID-19) pandemic seriously. We have identified reasonably foreseeable health risks and have steps to mitigate them.This guideline will be enforced and has been constructed from the CDC, World Health Organization, OSHA, IATSE, and Event Safety Alliance recommendations.

While there is no guarantee of an illness-free event, it is indisputable that planning, training, and implementing reasonable health and safety measures are the best ways to protect this live event and the people who create it.

We will follow any city, county or state guidelines or laws that pertain to COVID-19 response. In addition to any local requirements we will implement and enforce various practices ourselves.

Oversight and leadership are critical to assure that all work in the context of the COVID-19 pandemic can be done with maximum possible protections to prevent members from being infected with the disease. The written COVID Safety Plan must specify clear leadership and assign responsibility for oversight and implementation of all elements.

We ask that all guests wear masks or face coverings when not in their pod.

Multiple entrances and exits will be used to discourage crowded waiting areas.

Safe social distancing will be strictly enforced during arrival and in lines for vendors and the restrooms.
Frequently Asked Questions
Q: Can I bring in my own chair?
A: Bringing your own seating including chairs/blankets is recommended. Seating will not be provided by the venue.
Q: Are coolers allowed?
A: No. Drinks will be available for purchase.
Q: Can I smoke?
A: In designated areas only.
Q: Is there anything we can't bring or do?
A: Yes, the following items and activities are prohibited at this event:
Advertising, selling or promoting any third party product (including, but not limited to, food and beverage items)

Amplified sound systems

Disorderly conduct

Fireworks

Generators

Grills or fryers

Kerosene lamps or open flames of any kind

Laser pointers

Littering

Noisemakers

Tents, stand umbrellas and tarps

Use of drones

Wagons and strollers

Weapons